Not every professional cycler thought they'd end up living their dream of being the best, and not every amateur believes they can make it to the top, but every cycler has started at the very bottom. If you are wanting to enter competitive cycling, you just might surprise yourself one day with how far you can go.
To become a pro cyclist, one must compete in Category 5 to Category 1 races before competing in the professional cycling league. Category 5 is the lowest category, and Category 1 is the highest. To upgrade to a higher level, requirements must be met for each level and approved by the USAC.
The hardest part of achieving any goal is getting started, and every next step after that can be almost as difficult. What exactly makes a good cyclist, and what might they need to expect as they work towards leveling up in their races?
Cycling Gear
The first step in obtaining a new skill or hobby is making sure you have the proper gear and equipment. The biggest and most important item will be your bicycle. To find the right bike, you first will need to know what kind of competitive races you will be participating in, whether it be mountain, road, city, track cycling, or others. There are many different methods you can use to find the correct bike frame size that will best suit your height.
One way to find out the best frame size for you is by standing up straight with no shoes on and measuring your inseam in centimeters, which is the length from your crotch to your heel. Next, depending on what kind of bike you are looking for, you will multiply your inseam length by a certain number. For a city bike, multiply your inseam (cm) by .685, and that will equal your bike frame size. For a mountain bike, multiply your inseam (cm) by .66. For a road bike, multiply your inseam (cm) by .70.
For example, if you had an inseam length of 70 cm, you would have a 48 cm size frame for a city bike, a 46 cm frame for a mountain bike, and a 49 cm frame for a road bike. There are other bikes used in cycling, and you may decide to change your bike for different reasons throughout your cycling career, but this will at least help you get started.
Other cycling gear you will need is the proper clothing, such as a helmet, gloves, shoes, and other accessories. What you wear will make all the difference. Cycling clothes need to allow you to move comfortably, keep you warm and dry, and support your body throughout those long bike rides.
Wearing gear that was made specifically for competitive cycling will make sure you are not getting in your way of performing well. One of the most crucial clothing items for a cyclist is their shoes. Cycling shoes are made to be able to lock into place on the pedals so cyclists' feet don't slip off and so they maintain constant contact and proper positioning during races.
Other apparel is important as well but can be selected by the rider based on their personal needs and preferences. There are tops and bottoms made for different climates and temperatures to provide comfort and protection for whatever weather or terrain you will be tackling.
Many bikers will also bundle up with ear warmers, gloves, arm sleeves, socks, caps, sunglasses, and other accessories to keep warm or to stay cool during a ride. You will also want to make sure the seat or saddle of your bike is going to be comfortable enough for you to last through the whole race.
This is another item that will be selected out of personal preference by each athlete, so you may need to try out several seats before finding the one that works just right for you. In the line of seating, you may want to find the gear that offers additional padding.
Staying in the proper seated position during the whole race can be difficult and the last thing you need is discomfort ruining your focus. There are padded biker shorts that offer additional support, and there are other items that can help so your race isn't a big pain in the butt.
Nutrition for Pro Cycling
A good diet and nutrition are some things no athlete can skip out on because food is fuel to the body. The kind of fuel you put into your body will greatly affect your sleep, training, performance, endurance, and development. Usually, as you improve and upgrade categories throughout your cycling career, you will have a coach who will give you a specific diet and nutrition plan to follow.
Every new athlete should be living a healthy lifestyle. You can start by removing foods and eating habits that will not aid you in your performance, and instead replace them with foods and eating habits that are helpful. For example, since alcohol, soda, juice, and other high sugar beverages will dehydrate and slow you down, they will not be useful during training or racing.
Instead, drink plenty of water and sports-made drinks with plenty of electrolytes. This will keep you hydrated and energized, especially during your workouts and competitions. Athletes should also be eating more lean proteins such as fish and chicken, as well as plenty of fruits and vegetables instead of greasy meats and sugar-filled foods.
Sodas, burgers, and doughnuts should not necessarily be considered or looked at as "bad foods," as this could lead to an unhealthy relationship with food that would be very damaging to one's general health, both physically and mentally. Instead, just recognize that certain foods have more benefits than others and will be able to support your body through whatever it is trying to do. Eating more good food will just bring about higher success in the long run.
Before and during a competition, you must have enough energy to hold up the endurance you will need to complete the race. You don't want to overeat, as this can slow you down and even cause you to feel sleepy. You also don't want to undereat because this will leave you feeling weak, and you won't have the strength you will need.
Every athlete is different in exactly how much food is best for them on race day, but in general, there is a happy medium in what to eat and how much of it. In order to get enough energy to complete a race, you will need to eat enough proteins and carbohydrates. However, eating the correct ones can make a big difference because different foods digest slower than others, and you'll need that fuel as soon as possible.
Try eating more carbohydrates than proteins, such as bread, oatmeal, a banana, or a granola bar. How much an athlete will need to eat will depend on their body type and personal needs. Be sure to eat no sooner than 2-3 hours before the race begins so your body will have had the chance to digest as much as needed so you're good to go.
Training for Pro Cycling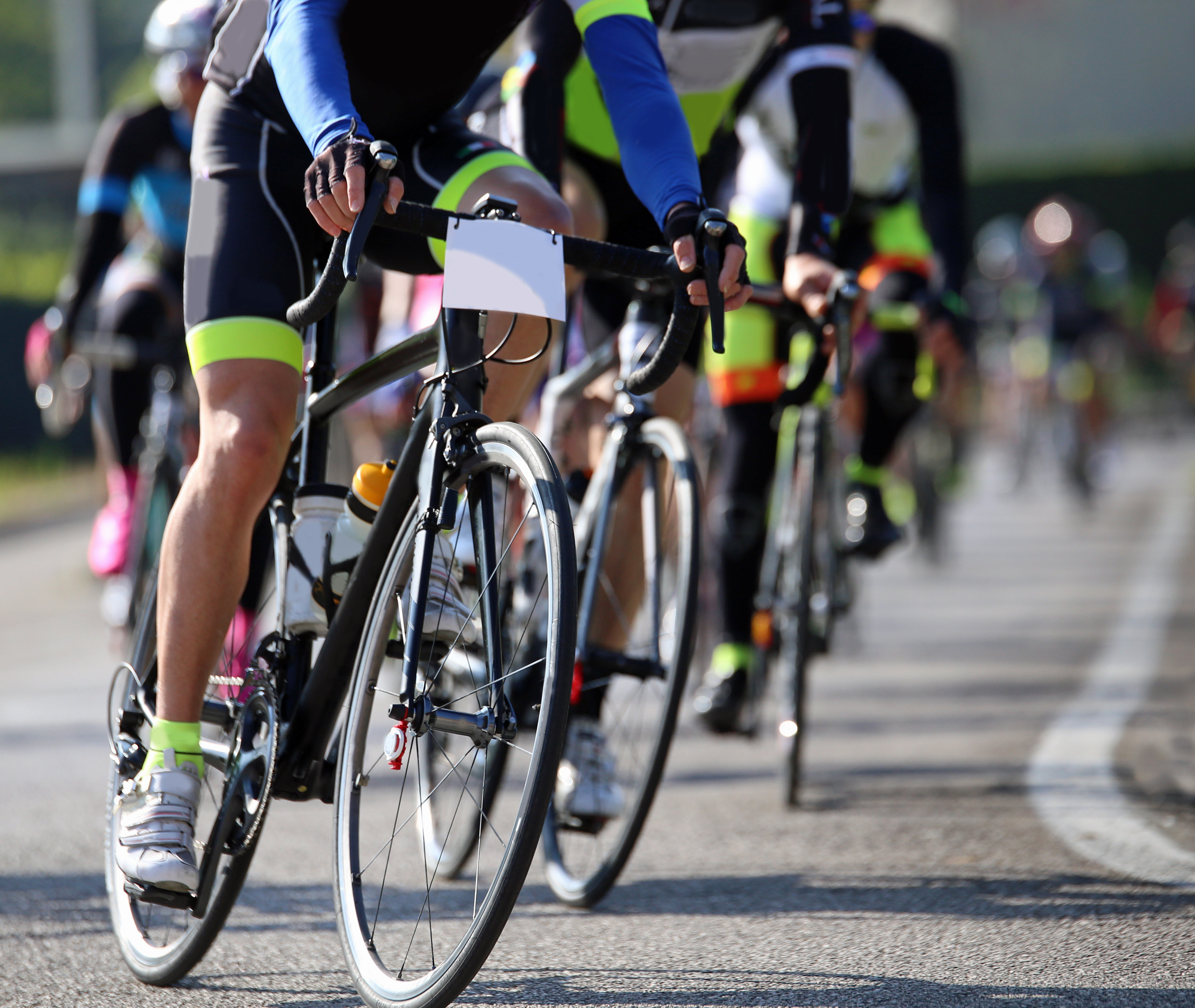 Training is a crucial element for successful cyclists, so it's best to find an expert or coach who can work with you to achieve your goals. They will be able to cater to you and your body's needs, they will push you so you are improving and growing as an athlete, and they will be a great support to you when you're exhausted and at your limit.
If you do not have a trainer or coach, be sure to come up with a solid plan that you will be able to follow to get started. Make sure that you start training with enough time to prepare for your first race so your body has adjusted to the new lifestyle you will be taking on and will have enough endurance to make it through.
There are many different fitness and training programs online you can apply to your regimen that are created by professionals, coaches, or past athletes. If you choose to use these plans, make sure that you are disciplined and able to keep up with them. You may need to make slight adjustments to better suit you and your needs so you don't run faster than your feet can carry you. Being consistent in your plan, whatever it is, will make all the difference in your results.
Local Competitions
All beginners will want to compete in several local competitions. As they improve and complete more races, they will be able to upgrade their cycling category and compete in bigger races. First, you will need to identify the kind of race and time or distance you are looking to compete in.
Be sure that it's something you have—or will be—properly trained for. Once you know what you'll be signing up to do, get in touch with your local cycling support. The USA Cycling Local Association can aid athletes in training and preparation and will have connections with clubs or groups that can help you get ready for your big day. They can play a big part in the process of your competitions.
Next, you will need to purchase a cycling license for the events you will be competing in, which will allow you to compete. After you have your license and are scheduled for your race, make sure you have all the gear and equipment needed to compete well. If you have a coach or team, they can help you with this. After that, all there is left to do is train and get your body and mind ready for race day!
Upgrading Categories
Upgrading cycling categories are such wonderful achievements that require cyclists to compete in many races and plenty of hard work. Each category will have different requirements to meet before upgrading to the next. Once you have completed these requirements, you can upgrade by logging into your account on USAC.
You will need to fill out the proper information on your racing experience and where you placed in your events. Once you have submitted your upgrade request and it has been accepted by an administrator, you will be free to carry on to the next category.
Know What You're Up Against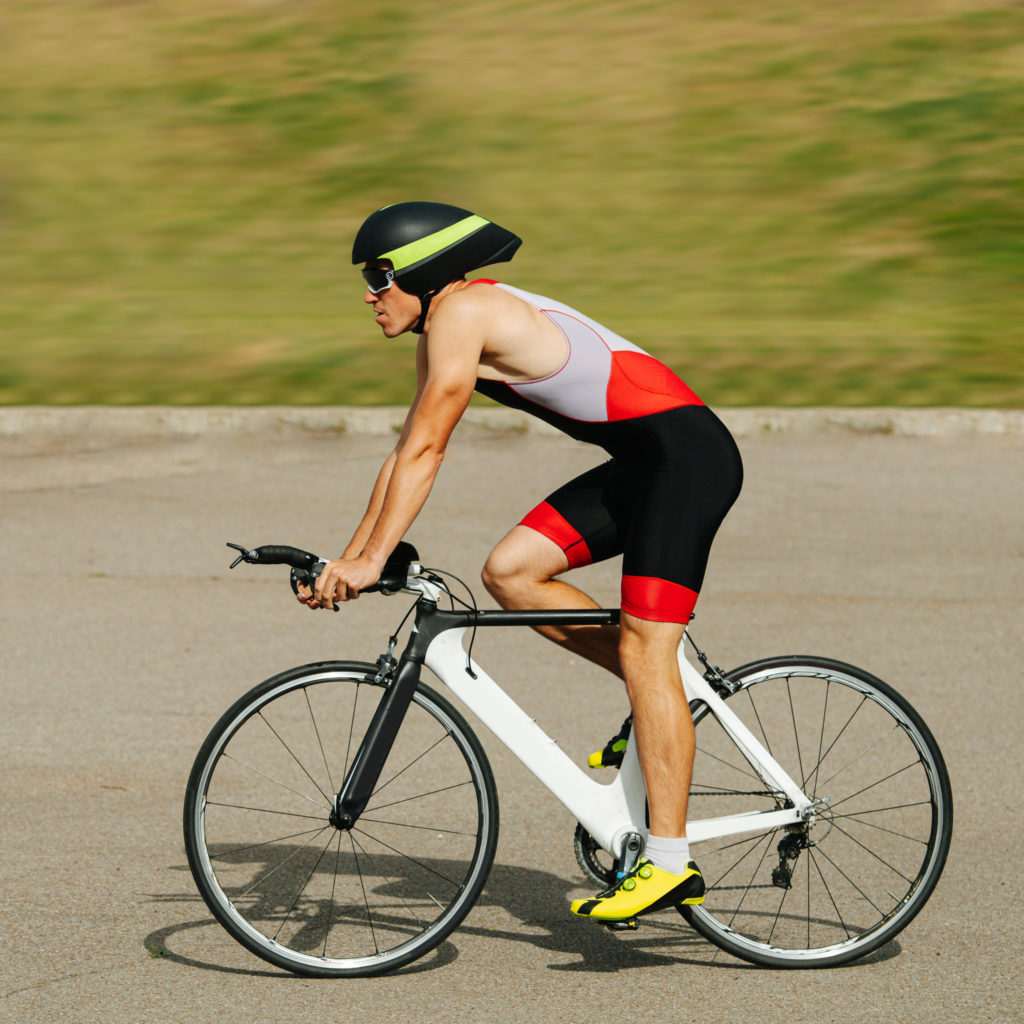 Your favorite hobby or passion always starts as something you get so excited about and crave to improve in. Everyone says to make your passion your work or your career, but maybe that's not always the best decision to make. Once you make your hobby your job, it becomes just that—a job.
Sometimes when you are no longer doing what you love because you love doing it, but because you are required to do it, you can lose the fire behind doing it at all. This can be very discouraging for many high-level and professional athletes who take that route.
Many professional cyclists lose their love of cycling because it becomes a job rather than a passion, especially if it takes a long time to work their way up the ranks. Prioritize your mental health as well as your physical health so you don't become burnt out and lose the passion you once had for cycling.
As you approach the higher competition levels, more and more will be demanded of you, your mind, your body, and your time. Understanding what you're going to be facing is the first step in preparing yourself the best you can. Don't let it diminish your drive and desire to achieve your goals, but just make sure you're aware of what you're getting into so you can better care for yourself.
It isn't easy to become a pro cyclist because of the physical and mental work that is required to become one of the best. You will have to compete in many races before you qualify for pro cyclist races, so be prepared to compete for years and potentially lose a few of them. However, if your dream is to become a pro cyclist, it is possible.
---
My Recommended Gear for Year-Round Cycling on a Budget
It took me years of trial and error to figure out the best and most affordable setup for my daily bike commuting. I would only recommend the gear that is good quality for a good price. Here's my full year-round gear recommendation guide.
Want to know how much your cycling gear should cost? Check out my guide with different budget options here.
Ride on!