There are essentially two ways to pull a bike trailer with an infant: using an infant insert or placing a car seat inside the bike trailer.
But which one is the better option for you and your child?
I have been riding with my two kids in bike trailers since 2014 when my son was an infant. We have used both the car seat method and the infant insert method.
This article outlines the pros and cons of both of these options.
---
Infant inserts are designed specifically for bike trailers and are small enough to fit two children in the trailer, but they offer limited options and can be expensive. Car seats are safe and convenient but are bulky, which does not allow for two passengers to sit together in the trailer.
---
Option 1: Infant insert
The main benefit of the infant insert is that it is designed for babies in bike trailers. Although the manufactures of the infant inserts will state that the insert is not compatible with any bike trailers other than their own trailers, that is not always the case.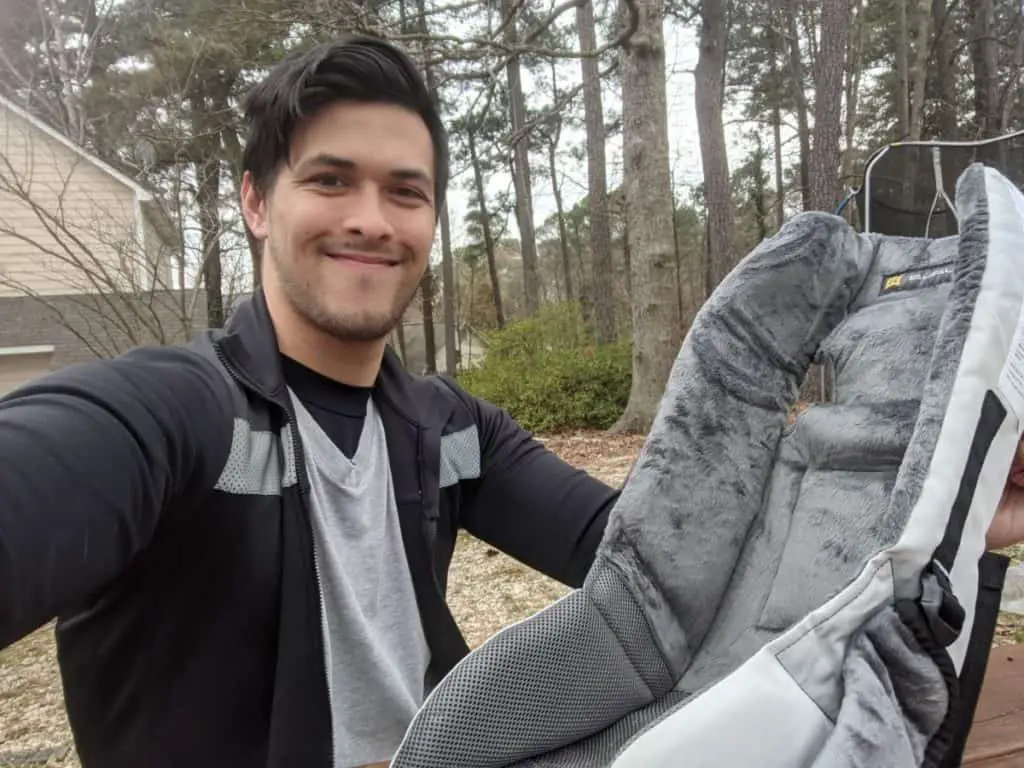 Infant insert pros
Comfortable for the baby
Supports the baby's head and neck
Small enough to allow for a second passenger in the bike trailer
Infant insert cons
Limited bike trailer options
Not compatible with many bike trailers
Additional cost
---
Option 2: Car seat
It is very common to find cyclists taking infants around in car seats in other countries, most notably in the Netherlands and other parts of Europe.
In the United States, however, it is almost universally recommended by bike trailer manufacturers to wait until the child is at least 1 year old.
However, according to some polls I've done in group forums (notably in the popular Facebook group by Rascal Rides), many people in the United States do use the car seat method to ride with an infant. In some cases, people prefer to use an infant insert.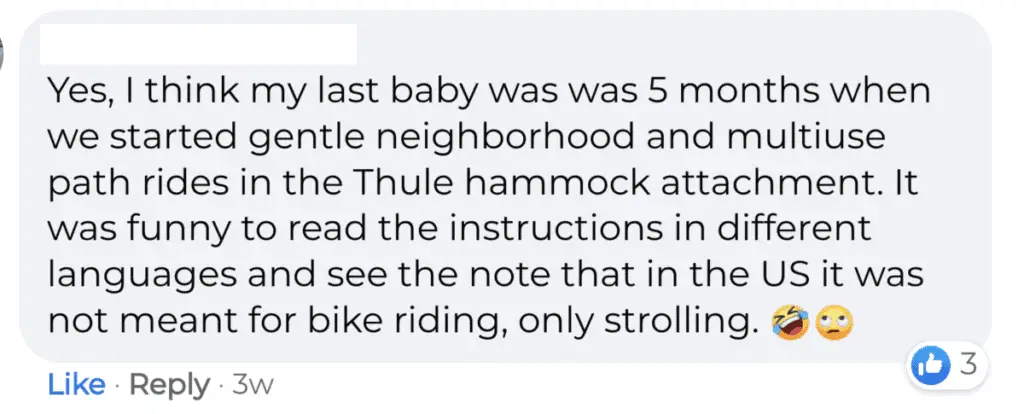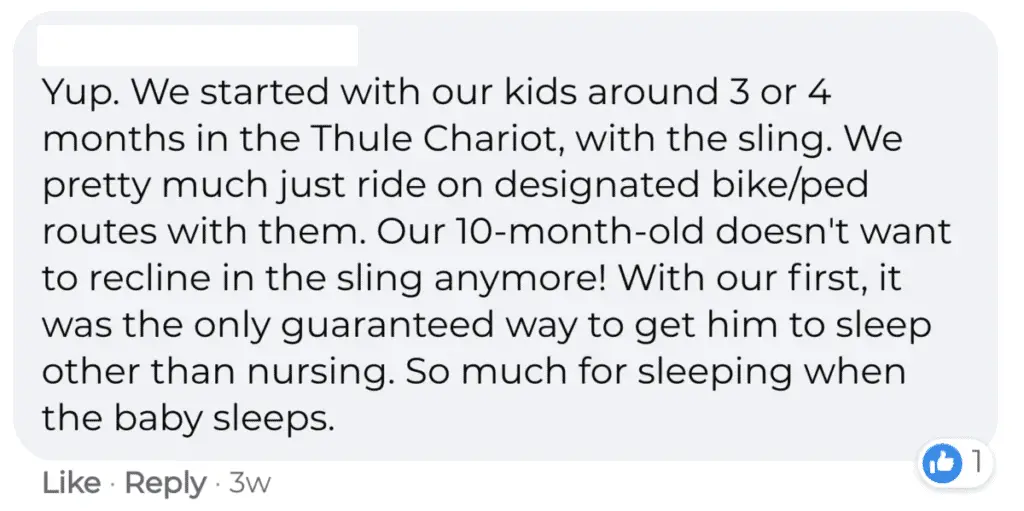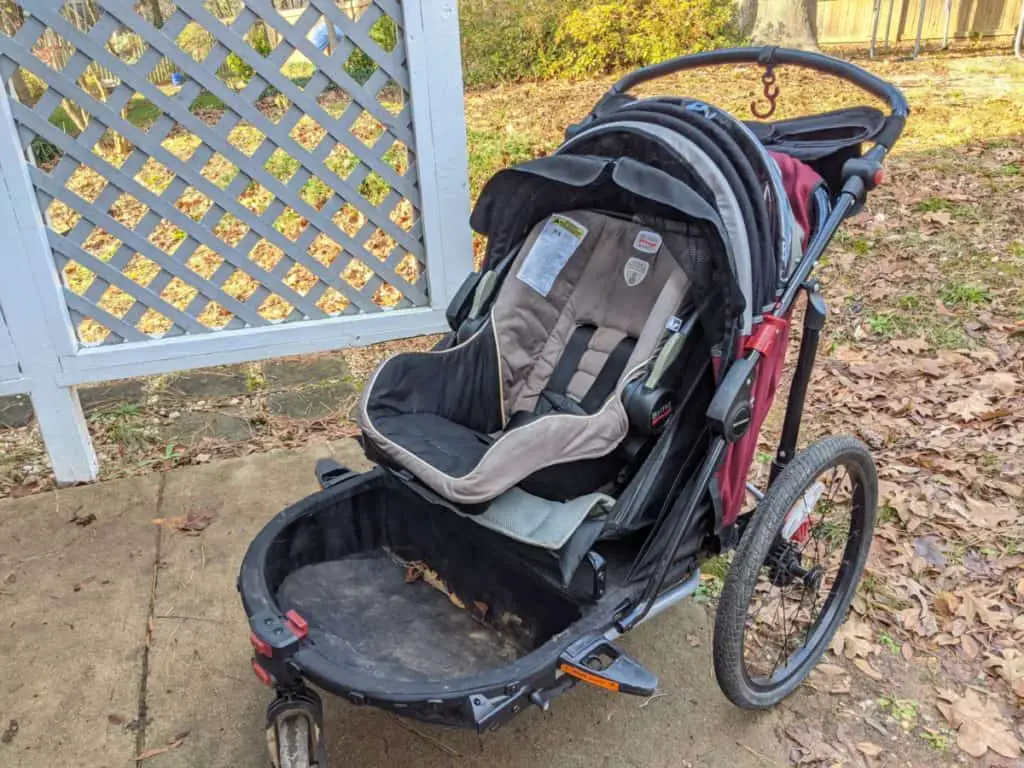 Car seat pros
Comfort and safety of a car seat
Supports the baby's head and neck
Will work with most bike trailers
Car seat cons
Larger car seats will not fit inside a bike trailer
Takes up the entire bike trailer
---
My overall recommendations
In general, my recommendation boils down to whether you will be riding with one child or with two children.
Use a car seat for one child
Overall, I recommend using the car seat method if you will just be riding with one child. You just have to make sure you a bike trailer with a large enough interior to fit an infant car seat (like the trailers mentioned below).
For example, my recommended bike trailer of choice the Schwinn Joyrider has a large interior that comfortably fits our car seat.
Use an infant insert for two children
If you plan to ride with two children, then I recommend getting the Burley infant insert for the baby, which is small enough to allow for two children to ride side by side. It costs around $80, which is on the lower end of infant inserts for bike trailers.
Although Burley states that their infant insert is only compatible with Burley trailers, any bike trailer with a harness will work in theory.
---
Infant insert options
Some bike trailer manufactures make inserts that are specifically designed for bike trailers. Here are three you can check out: 
Burley Design Baby Snuggler
This infant insert will be compatible with most bike trailers that use a harness system. You can get it from Amazon and see if it works for your bike trailer, then return it if it isn't compatible.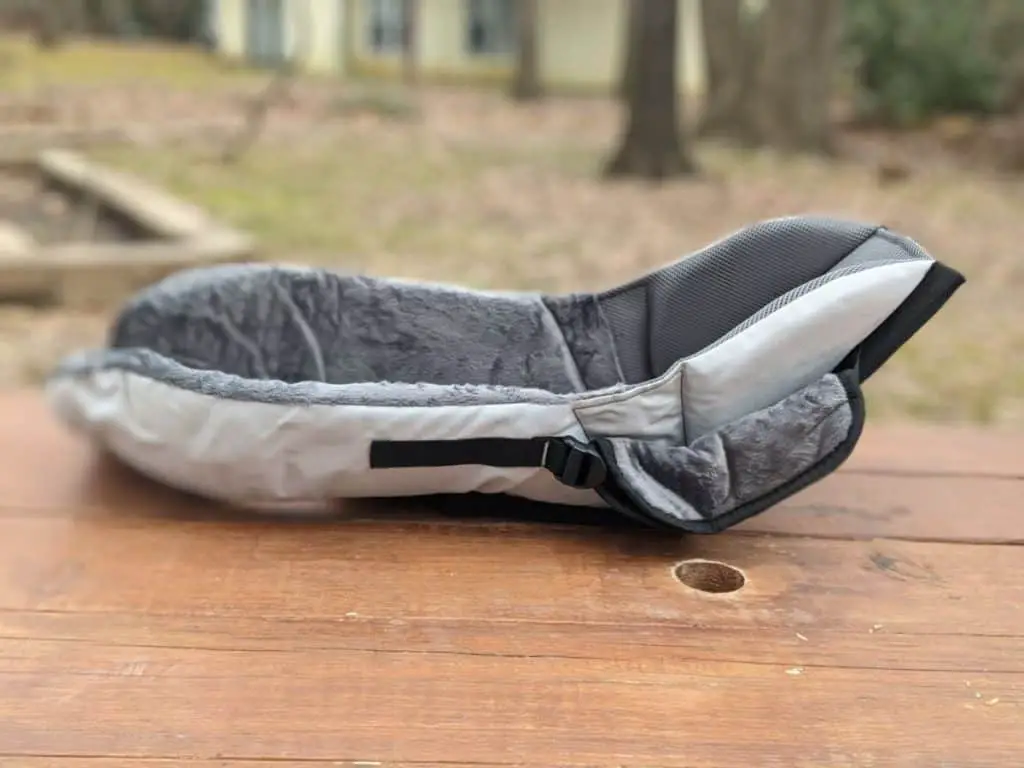 Thule Chariot Infant Sling
This infant insert by Thule is only compatible with Thule bike †railers. It costs about $100, but it is an excellent infant sling.
---
How safe are bike trailers really? 
Bike trailers offer a protective cage and harness seat belts that help protect a child in the event of a crash. In comparison to alternative options, such as bike-mounted child seats, bike trailers are the safest way to ride together with a child.
By following some basic safety tips and your own common sense, bike trailers can be much safer than alternative options, such as bike-mounted child seats.
I wrote an in-depth article on the safety and risk factors of bike trailers, which you can check out here.
---
How to safely ride with an infant in a bike trailer
Here are four tips to safely ride with an infant:
1. Place your infant in a car seat or infant insert while inside the bike trailer
It is recommended to place your baby in a car seat or infant insert while inside the bike trailer. By doing so, you will ensure safety standards designed for the car industry while also keeping your child comfortable (don't be surprised if he/she falls asleep every time you ride!). 
A car seat can be inserted into the bike trailer, facing forward, and strapped to the bike trailer using a belt or cord.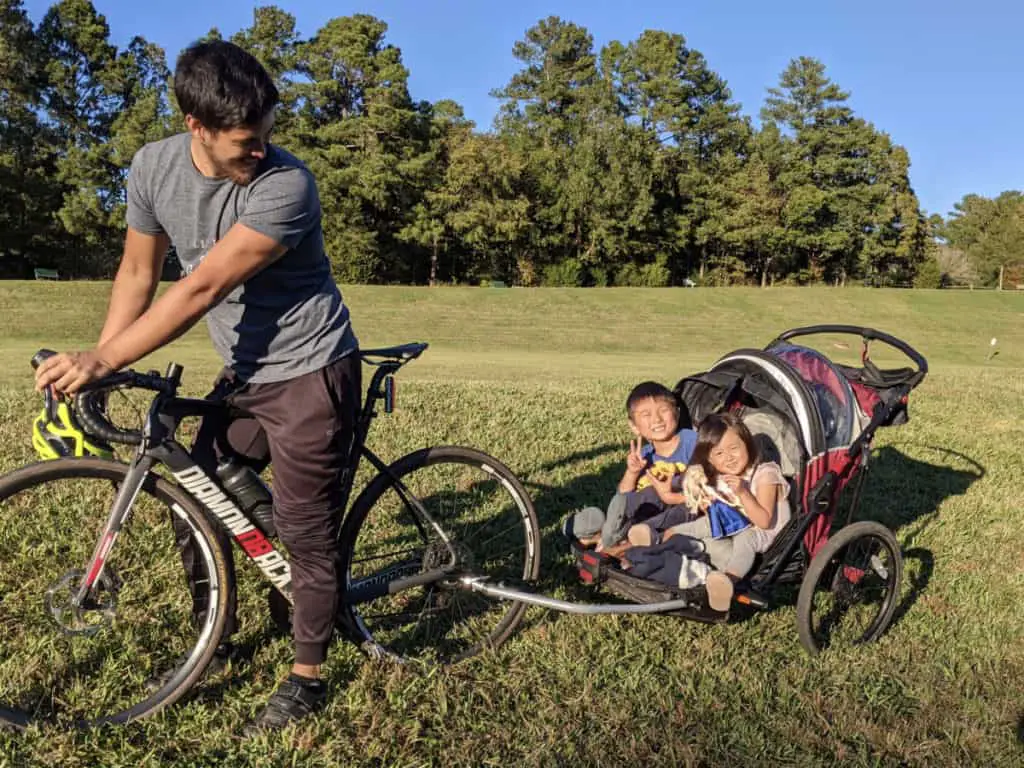 2. Travel at low speeds under 10 mph (16 kph)
Regardless of the age of your child, it is always recommended to keep speeds under 10 mph (or 16 kph) to reduce the risk of losing control and causing an uncomfortably bumpy ride.
(Good luck going any faster than that anyway 🙂).
Kidding aside, riding at lower speeds will give you more control over steering the trailer and also braking when needed. In addition, riding fast may cause more bumping up and down for your baby, especially on rough terrain. 
3. Ride on smooth surfaces
Riding on a smooth surface without much gravel will give you better control over steering your bike and the bike trailer. Smooth surfaces also help with reducing the risk of throwing the baby around. 
4. Use flashing lights and a flag
One of the potential dangers of biking in general is cars and other riders not seeing you. This is even more important when riding with a child, because bike trailers are closer to the ground and a driver might not see it.
It is always good practice to ride with flashing lights on your bike, as well as on the bike trailer (even during the day). The other recommendation to ensure visibility is to mount a flag to the trailer that will put the trailer in the eye line of drivers. Most bike trailers come with flags to help with visibility. 
All in all, if you follow these four simple recommendations, then riding in a bike trailer is arguably safer than riding in a car because of the slow speed and added control. 
---
Conclusion
While following basic bicycle safety recommendations, biking with an infant in a bike trailer is a very safe and healthy way to get around. Weighing the health benefits against any possible dangers will help you make the best decision for your growing family. 
Need help finding the right bike trailer?
If you need help finding the right bike trailer for you, my recommended trailer for most people is the Swhinn Joyrider, which is an affordable double-seater that converts beautifully to a stroller. Check out my full review with photos here.
Check out the Ultimate Guide to Buying a Bike Trailer for more help with choosing a trailer. I also have compiled a list of the top bike trailers for every common situation, which you can check out here.
Ride on!